Almanack
Of Graphical Wonderment
---
A COMIC BOOK ANTHOLOGY
Written by James Andrew Clark

In this series of substantial tomes ye shall find a spectacular variety of stories to shock, fright, confound and delight! Tall tales are woven of love! War! Life! Death! Science and its fiction! Westerns! Monsters! Magicks! Mystery! And other such silly nonsense! There is something for everyone and nothing for no-one, and each book makes an excellent lining for all manner of gilded cage containing fowl or other winged creatures.
---
Volume 1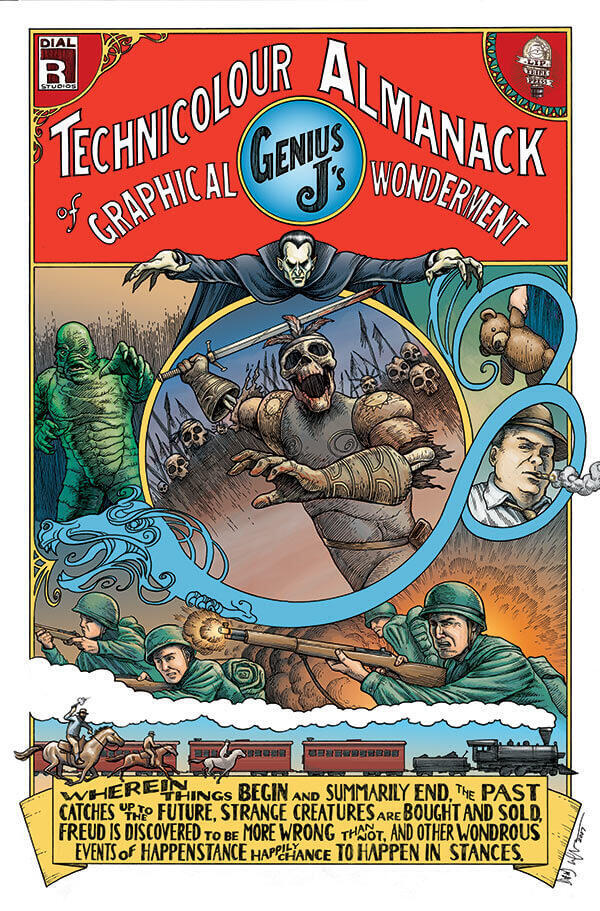 Wherein things begin and summarily end, the past catches up to the future, strange creatures are bought and sold, Freud is discovered to be more wrong than not, and other wondrous events of happenstance happily chance to happen in stances. This first volume is a collection of 9 short stories from some of the most talented creators in comics today.
---
Volume 2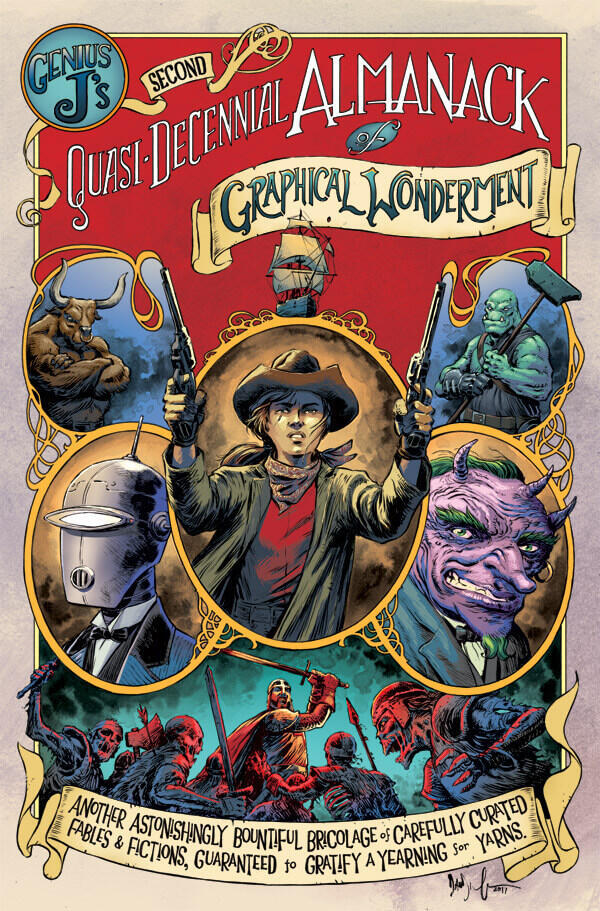 An exorcism goes wrong, and a little girl sets it right... A gunfighting heroine goes to investigate a ghost town in the old west... Medieval knights battle a horde of zombies... A war rages between mankind and robots... Indulge in another astonishingly bountiful bricolage of carefully curated fables and fictions, guaranteed to gratify a yearning for yarns!
Copyright © 2023 Lip Think Press